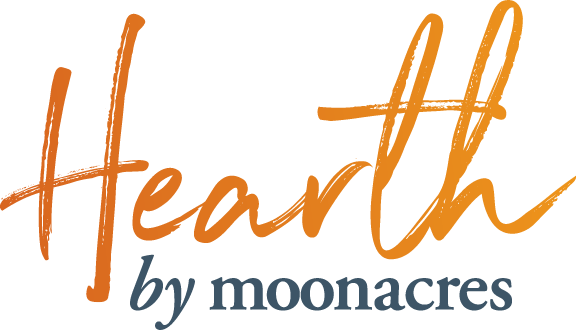 Hearth by Moonacres is a place to come together to share stories, memories, and possibilities for the future.
Where all can enjoy nourishing, pleasurable food that is steeped in the philosophy of Moonacres, yet completely unique.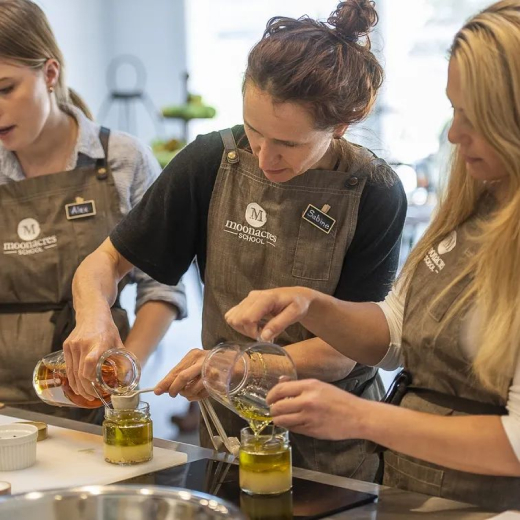 HEARTH BY MOONACRES
Hearth by Moonacres offers an a la carte flavour-driven seasonal menu created using the freshest ingredients from Moonacres Farm and local growers. This new cafe holds true to the Moonacres philosophy of being committed to the ethical production of the best quality food from farm to table.
Situated next to Ngununggula, Southern Highlands Regional Gallery, Hearth by Moonacres is the perfect place to enjoy the strong local food culture, whether or not you also wander through the gallery. Open 10am to 4pm daily.
Head Chef Sabine Spindler will design the cafe's menu guided by what's fresh, available, and what her intuition tells her fits with a dish. Sabine's biggest passion is not wasting a morsel, as she works to change expectations about what is thrown away in commercial cookery. Sabine is greatly inspired by a strong connection to the people who work together to produce the food we all savour.
"Waste Not Tuesday" To live Sabine's no waste philosophy, every Tuesday, the Hearth by Moonacres lunchtime menu will feature one dish. This dish will use excess and leftover high quality produce from the Moonacres Farm and local growers to create one delicious dish to be savoured by all in our communal effort to reduce waste.
Hearth by Moonacres is the newest addition to the Moonacres business comprising of an organic farm, cafe and bakery, Jimmy Nardello – the seasonal pop-up restaurant, and school.


Example Menu
bean dip, preserved lemon and Moonacres mustard greens
$15
Beetroot and apple soup, toasted buckwheat, home-made yoghurt and Moonacres sourdough
$17
Burrata with caramelised radicchio, persimmon from Moss Vale community garden and Moonacres red elk leaves
$19
Rice bowl with Moonacres vegetables, preserves and condiments, soft boiled egg, burnt butter and seeds
$25
Pan fried snapper fillet from Bermagui with roasted Moonacres potatoes and braised pencil leeks, salsa verde
$29
Fig leaf infused ice cream with red wine poached pear
$8
Chocolate tart with burnt mandarin, mandarin Chantilly
$12