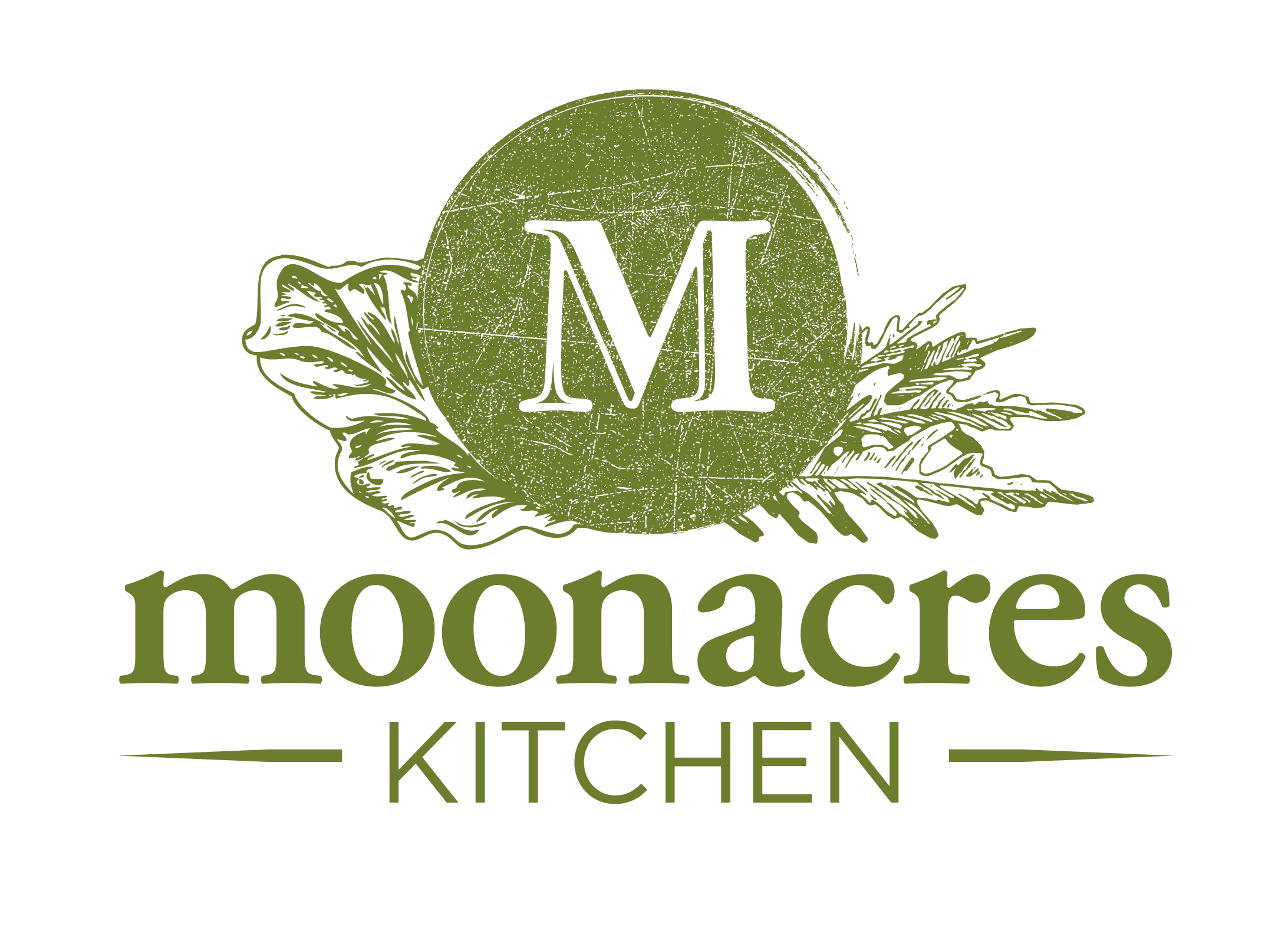 Moonacres Kitchen is located in Robertson, NSW, just 10 minutes drive from Moonacres Farm. 
Where possible we use organic ingredients from our farm, and we also use the finest local produce available from around the Southern Highlands.

THE KITCHEN
At the helm of Moonacres Kitchen is Stephen Santucci. Formerly head chef at Vini, Surry Hills, Stephen learnt his craft in Italy – where he spent a number of years working in restaurants, including under the tutelage of Michelin-starred chef, Salvatore Tassa – and at Sydney institution Cesare's No Names.
To say Stephen is passionate about Italian food barely covers it. He credits his career to his grandparents, and recalls fondly making 'dried sausage' (they never called it salami) as a child with his Nonna in her cantina (in the basement).
"I have an innate grandmother-ness in me which I bring to a kitchen," he says. "Everybody went to my Nonnas house for bread and polenta. And that's my place in life too. I want people to smell the food cooking, see the salami drying. At Moonacres Kitchen I want our customers to engage all their senses to make a whole experience."
And yes, you will be able to taste Nonna's Salami for yourself at Moonacres Kitchen.

THE BAKERY
Founded in 2017 by Dougal Muffet, our bakery uses stoneground and certified heritage flour that's been responsibly and sustainably grown, is nutritious and alive.  With a cult following of our sourdough loaves, the bakery also churns out pastries (morning buns, sweet and savoury danishes), soft potato bread (used for our bacon and egg rolls) and croissants.
Although now Sydney based, Dougal remains passionate about organic stone milled flour and traditional methods that produce a flavourful and health giving loaf of bread. We can't wait to welcome Dougal back to Moonacres as our regular baking expert in our brand-new teaching space.