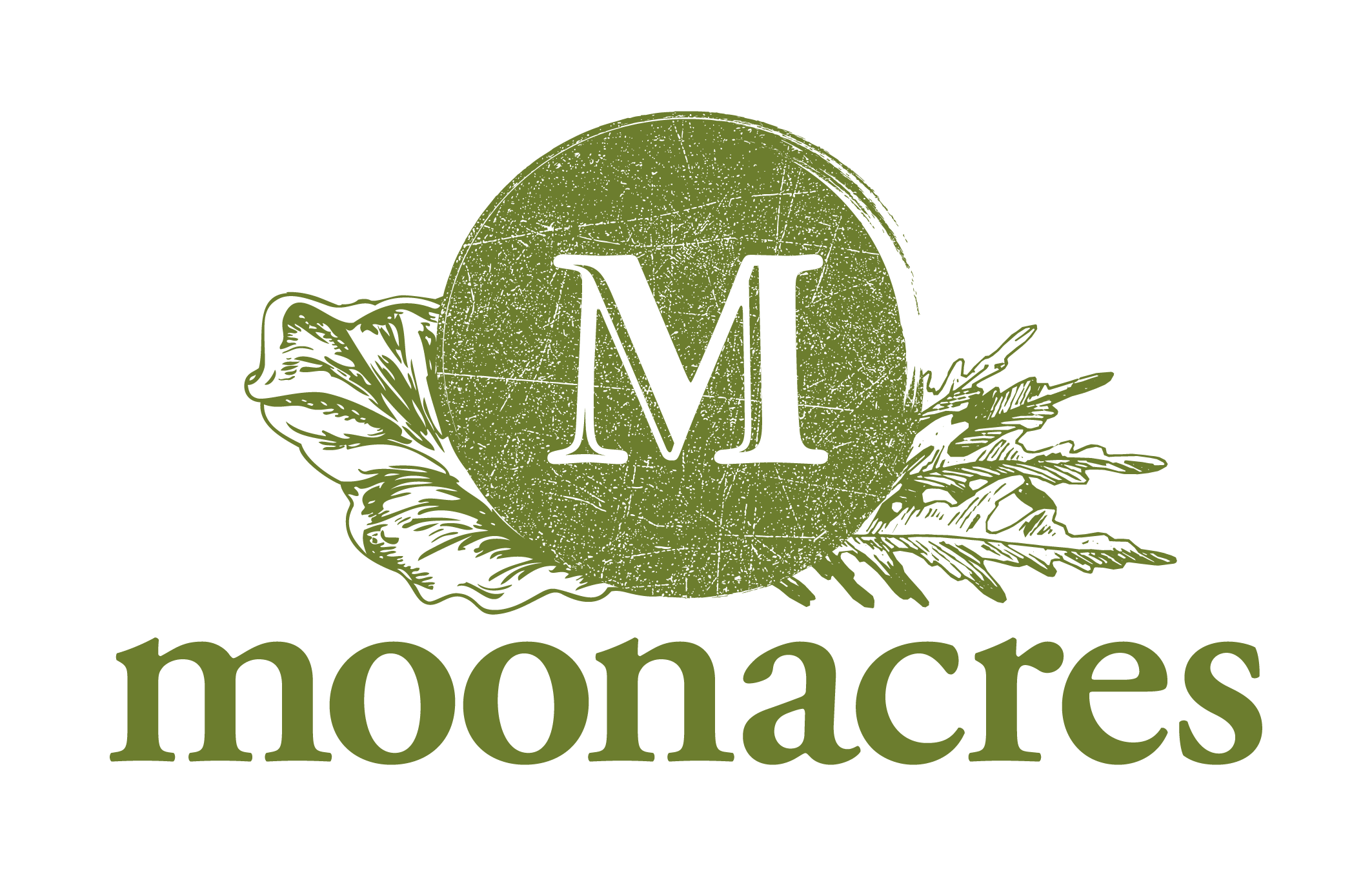 Located in the picturesque Southern Highlands of NSW, just a 90 minute drive from Sydney, Moonacres comprises an organic farm, café and Jimmy Nardello, our pop-up restaurant and – coming soon – a school. We are committed to the ethical production of the best quality food from farm to table.
On the Farm
We aim to produce the best quality food in a manner that nurtures the land. We humbly accept that farming is, by its very nature, hard. Weather, weeds, pests, machines and even best laid plans, will sometimes turn sour and crops will fail. But this is part of our job, and we are committed to working with nature, not against it. Doing this, we enrich rather than rob our environment – and our collective future.
Our produce has won numerous awards and is favoured by some of Sydney's top chefs at restaurants such as Don Peppino's, Lankan Filling Station, Fred's, Ragazzi, Poly, Moxhe, Firedoor and Clove Lane. We are also favoured by some of our regional favourites including Babyface Kitchen in Wollongong and The Press Shop in Bowral, as well as Birch and The Wine Mosaic Lounge in Moss Vale.
We sell our produce at a number of farmers markets, including Moss Vale, Kiama, North Sydney and Cambridge Markets at EQ in Sydney.
We are also embarking on an ambitious, long-term soil project at the farm. While we know we produce great produce, we think it can get even better. To see what we are doing take a look at our Soil Project page.


In the Kitchen
We love working with the best produce possible, and so as well as using our own farm produce, we support many other local small-scale producers.
We go out of our way to find in-season produce and often visit local growers (even backyards), so we know the source of all our ingredients. Our food celebrates fresh produce, and we want to share it in a friendly, welcoming atmosphere.

AT THE SCHOOL
Our Cooking School offers a hands-on, authentic approach to teaching the fundamentals of cookery. With experiences including everyday cooking, to harvesting fresh produce on the farm to create and enjoy a feast for the senses; we start at the source, our soil.
Working with our own seasonal produce, grown locally using regenerative farming techniques, we celebrate artisans and their traditional crafts, and delight in the simplicity of great food. Whether it's bread or cheesemaking, our professional chefs and home cooks will pass on their wealth of knowledge to give you a genuine insight into real food, whilst taking you on an inspirational culinary journey.


Join our mailing list
We'd love to let you know what's going on at Moonacres.